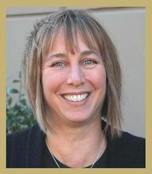 Laura Schwartz
Executive Vice President and Operations Manager, TCC, Registered Associate, RJFS
Biography
Licenses and Certifications:
Series 7, 63
Laura co‐founded The Commerce Company in 1995 and has worked in the financial services industry since 1990. Her background also includes 10 years of marketing and sales for high‐tech companies.
One of Laura's goals in launching a business was to create a professional environment that was also casual, friendly, and personally supportive. In addition, it was (and remains) important to her to offer employees educational and professional development opportunities that larger companies often don't provide, and she is proud to have been able to do that.
She shares her life with her husband and her Airedale, Cate, and loves experimenting in the kitchen, hiking (especially along the coast), and gardening.