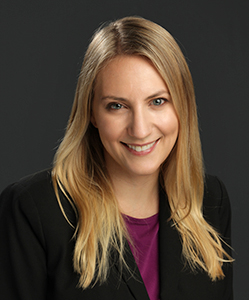 Erin Jones, CPFA, CRPS®
Retirement Plan Director, TCC, Registered Associate, RJFS
Biography
Licenses and Certifications:
Series 7, 66
Certified Plan Fiduciary Advisor
Chartered Retirement Plans SpecialistSM Designee
Investment Adviser Representative
Insurance licensed: life
As our Retirement Plan Director, Erin's role is robust.  She supports our clients with general questions about their plan, provides guidance on ERISA requirements, assists with compliance needs, orchestrates and manages plan transfers and implementations, onboards new clients – the list goes on.  Simply put, she helps make sure our retirement plan clients remain happy.
With over 14 years of experience working in financial services, and over 12 of those years focused on employer-sponsored retirement plans, Erin has a true passion for helping others administer their plans and remain compliant with IRS and Department of Labor (DOL) rules.  A self-described planner and "control freak," Erin has a knack for keeping big projects moving on established timelines.  In addition, she truly cares about and respects our clients and focuses on providing dedicated service to each and every one.
Erin earned her Bachelor of Science in Business Administration from Champlain College in Burlington, Vermont.  She enjoys life with her husband, two young sons, dog (Chimi), and two cats (Tino and Noosh).