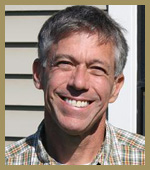 Joe Curiel
Financial Advisor, RJFS
Biography
Licenses and Certifications:
Series 7, 63
A graduate of both Tacoma Community College and the University of Washington, Joe majored in Chemical Engineering and after graduation initially worked with Procter & Gamble as a Product Development Engineer.  He made the transition to financial services in 1978 and joined Raymond James in 2003.
Joe's investment management style emphasizes taking the least amount of risk to achieve reasonable returns. This approach focuses on fundamental value measurements such as yield, PE ratios, and book values to determine asset allocations.
Joe lives on Vashon Island in Washington State where he enjoys the outdoors – raising goats and chickens and growing vegetables and fruit, including grapes he uses to create his own wine.